Whilst Chardonnay is undoubtedly the King of the cool climate grape varieties, especially given it's predominance in sparkling wine blends, Bacchus, named after the hedonistic Roman God of wine, is quickly establishing itself as the UK's still grape varietal of choice.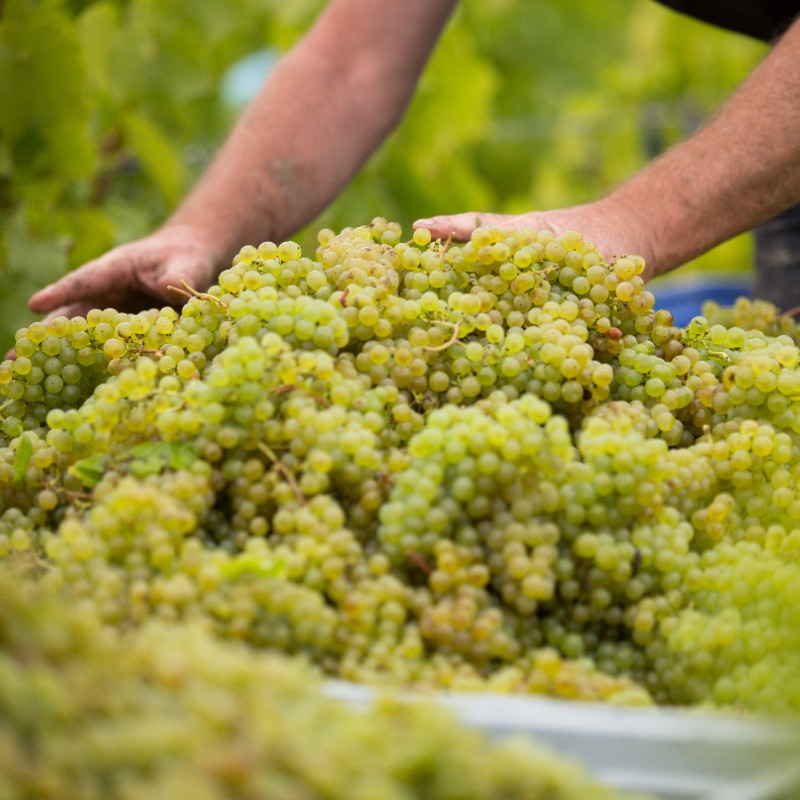 Back to Bacchus
Originally from the German region of Pfalz, Bacchus was created in the 30s as a cross between Silvaner x Riesling and Muller-Thurgau, but increasingly fell out of favour with German winegrowers given the climate tended to produce grapes with higher must weights (sugar levels), creating flabby wines. Under the UK climate, which induced lower yields and higher acidity in harvests, Bacchus has become a world class wine in its own right, developing distinct floral, citrus and grassy aromas that have led to frequent comparison with the highest quality Sauvignon Blancs.
"
Bacchus a fascinating variety to grow in that its flavour characteristics can be manipulated by varying cultivation practices. Managing leaf density to either maintain shade or expose the fruit to the sun will determine how the flavours develop. Shaded fruit will tend to produce herbaceous and grassy characteristics whilst exposed fruit develops more tropical favours as the berries ripen in the warm sun. Managing the acidity levels of the fruit is also critical as Bacchus needs a good acid structure to bring flavours alive. Finding the sweet spot where the ideal sugar, flavour and acid levels align is our ultimate challenge and signals the moment when we decide to harvest the grapes.
Richard Lewis, Head of Chapel Down Viticulture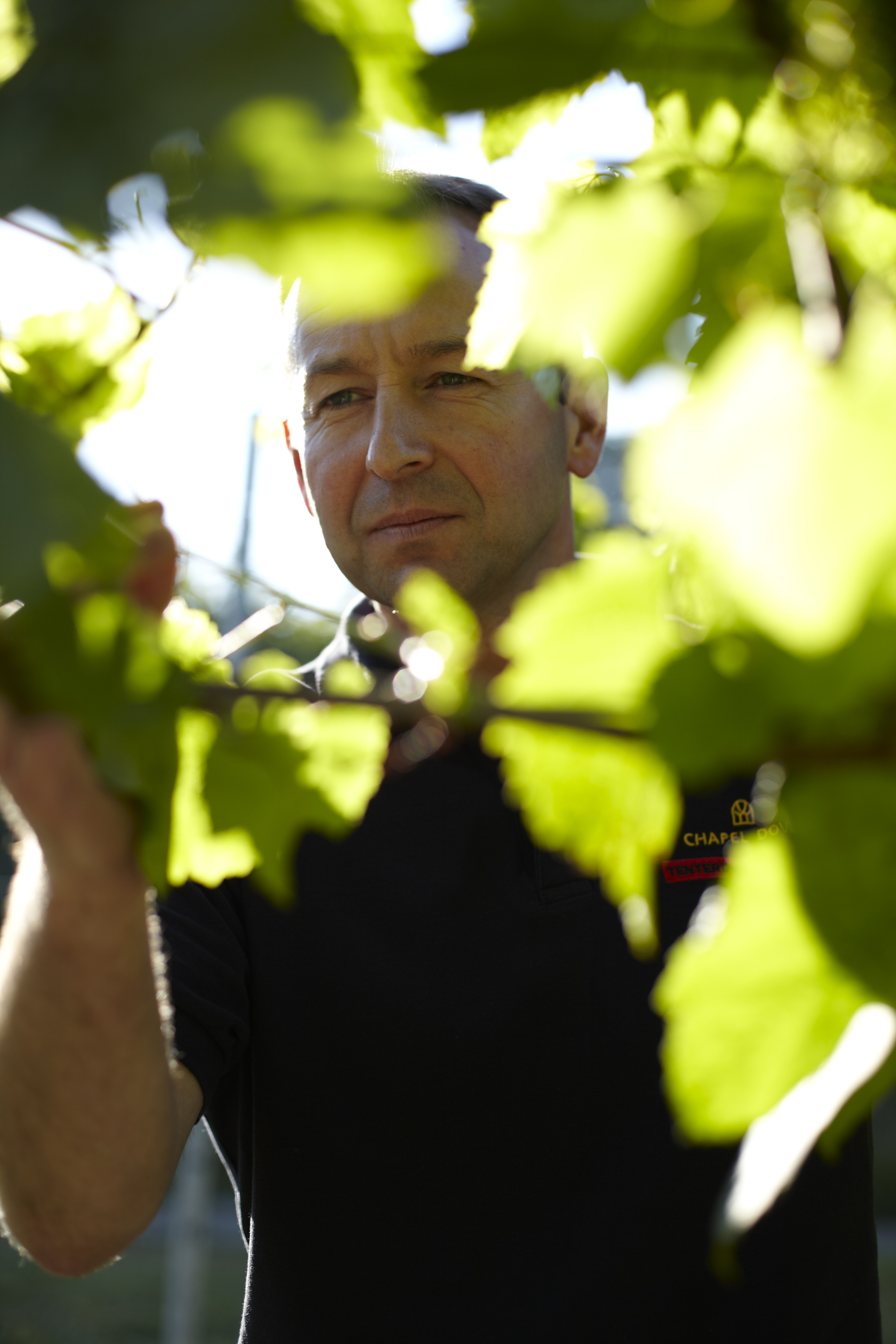 Bacchus & Chapel Down Winemaking
In the winery, our very own Head Winemaker Josh Donaghay-Spire has been leading the charge with Bacchus experimentation, utilising whole bunch pressing, wild ferments, skin contact, oak usage, carbonation and different yeast strains to create a wide range of award winning vintages. Are you looking for a refreshing Sparking Wine? Why not try our Bacchus 2019 with a touch of Sparkle. This wine is characterised by aromas of pineapple, grapefruit and elderflower. Or perhaps you're looking for an exquisite still wine? Then why not try our Kit's Coty Estate Bacchus 2018. The palate is rich with more tropical fuit flavours and a long, crisp finish.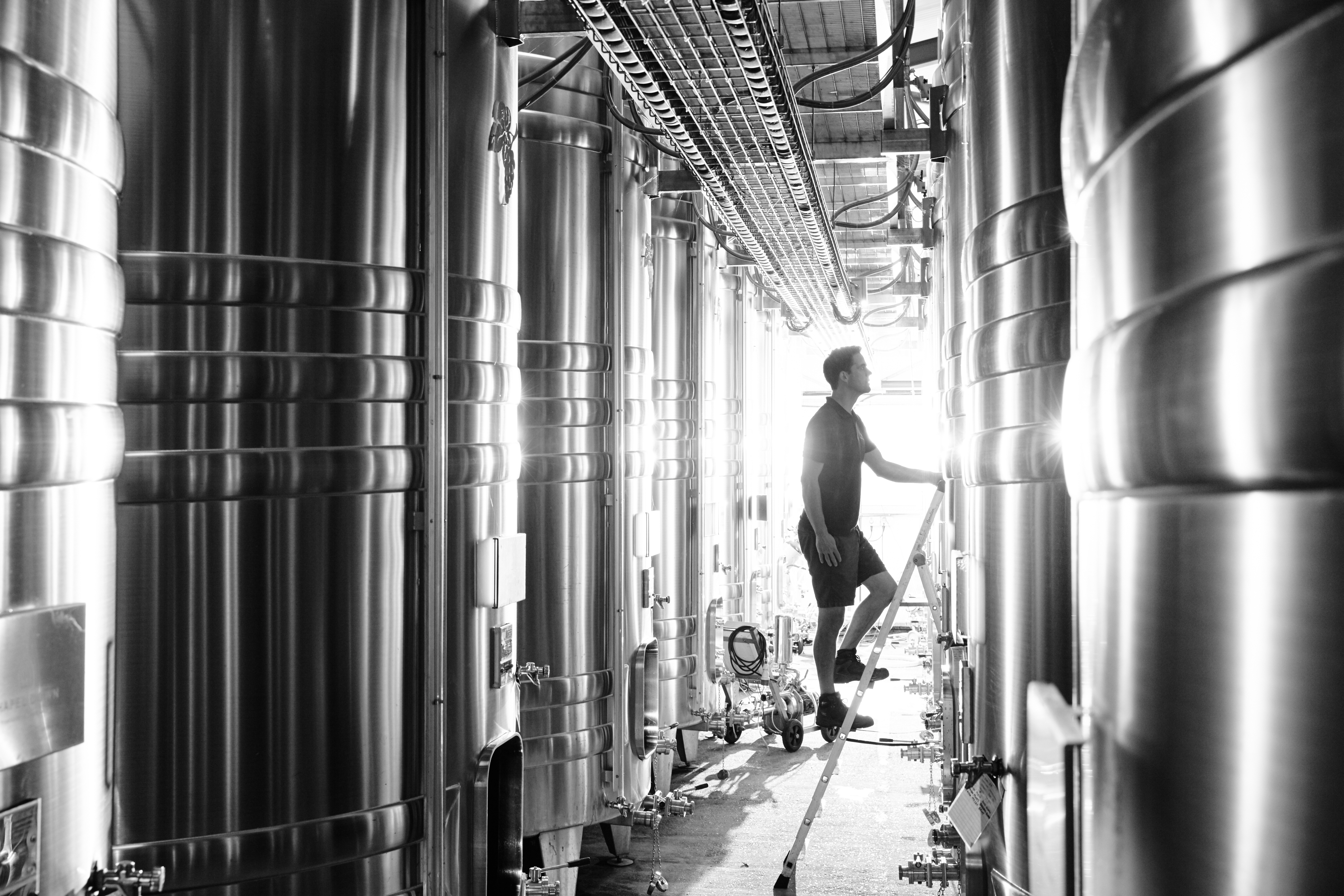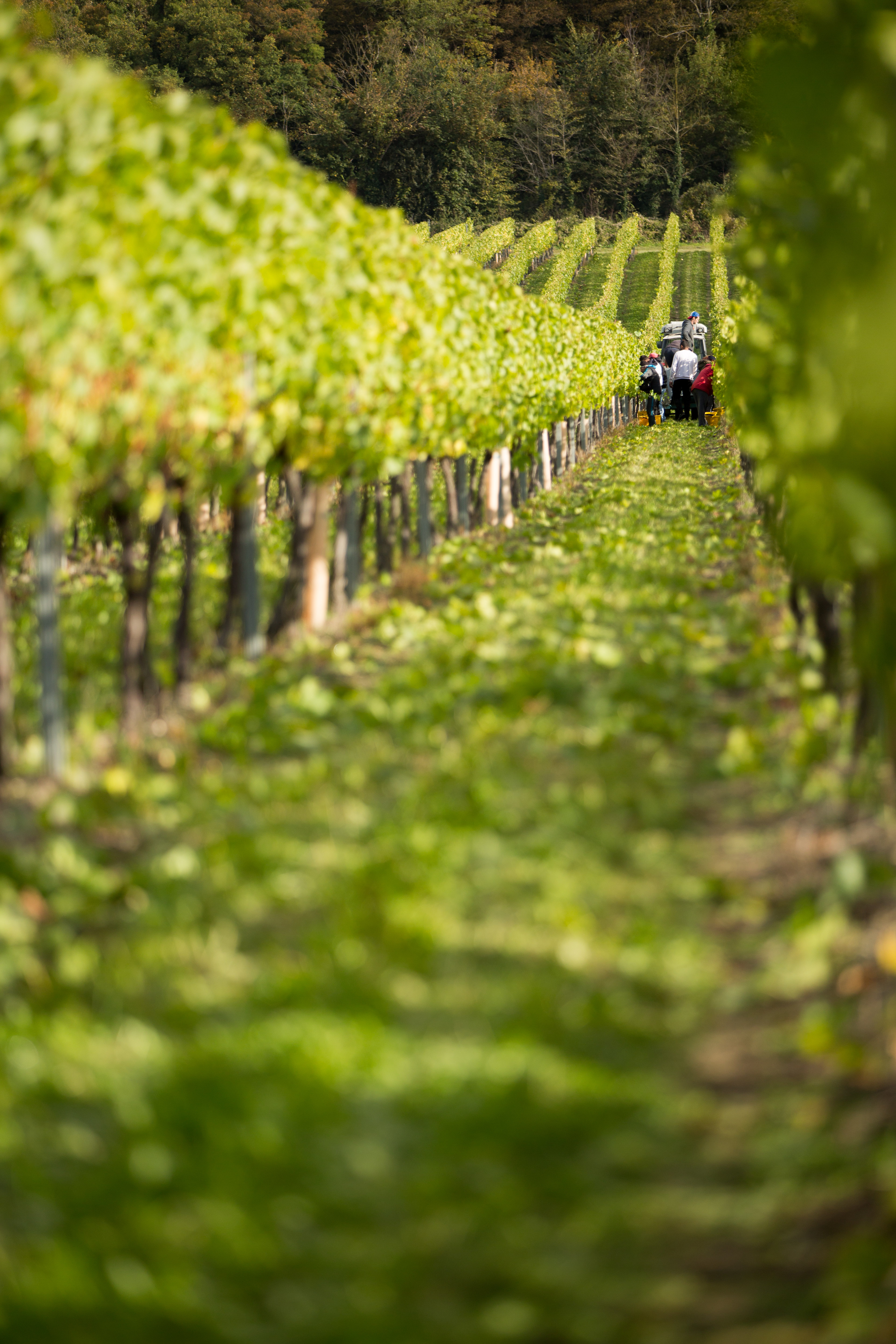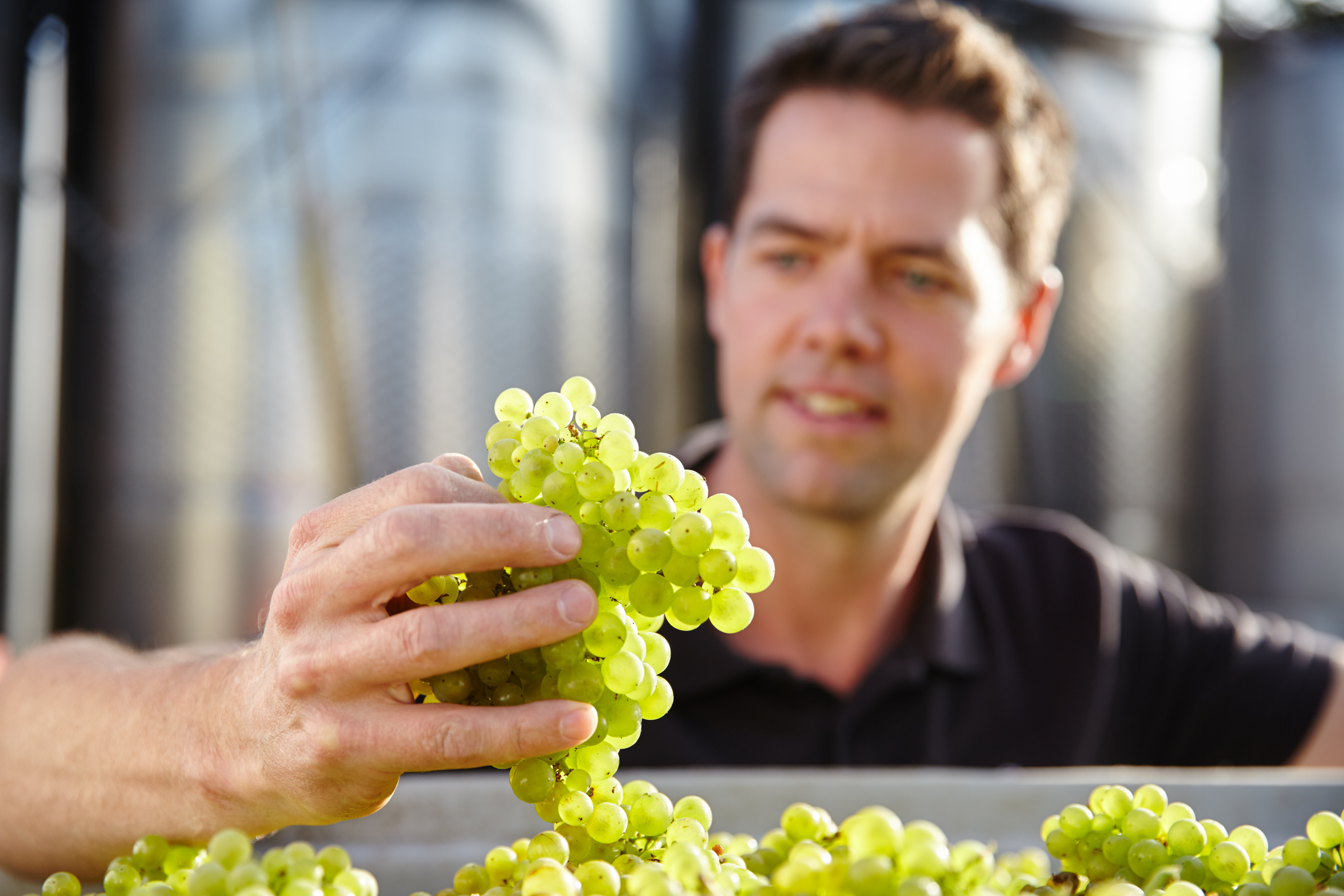 Bacchus Vineyard in Spotlight
Chapel Down's Tenterden Vineyard is home to one of the oldest Bacchus parcels in the UK, planted in 1987. Nearly 35 years on, this two acre parcel in Kent is still producing excellent yields and the very high quality grapes which go into our Tenterden Estate Bacchus. In all we have approaching 6.5 acres of Bacchus at Tenterden. It's a sheltered site, with free draining sandy soils and all of the vines planted in rows that follow a north-south axis. This helps ripen the fruit evenly, as each side of the vine row receives equal amounts of light and sunshine throughout the growing season. The success of the variety at Tenterden has led the way to plantings at other vineyards including Kit's Coty, Hawkhurst and Sandhurst.
Visit our Tenterden Vineyard